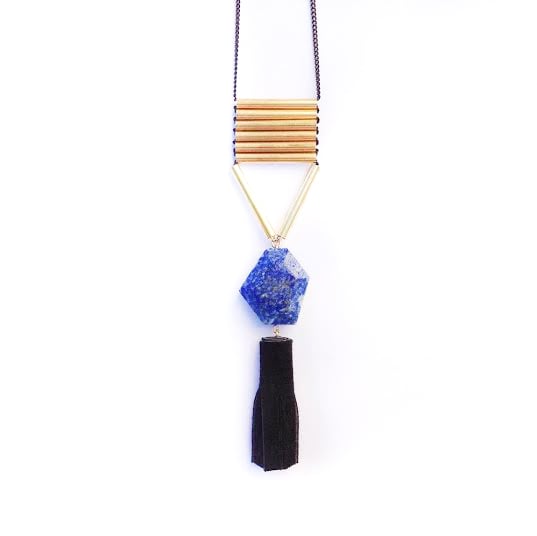 Kingdom necklace
Kingdom necklace is made of brass, lapis lazuli & calcite mixed stone along with a beautiful hand cut suede tassel at the end.
-Black & gold chain is 21 inches in length with magnetic brass clasps.
Standard necklace length including clasp:
*Women: 18 inches in length (Sits on the collarbone)
*Men: 28 inches in length (Falls just at the sternum)
*Custom length is also available upon request.